The Abaco Islands in the northern Bahamas offers scuba divers many opportunities to explore great views of the area. Here is a list of 8 of Abacos Bahamas best dive sites. The set of small islands and cays are located about 180 miles east of South Florida.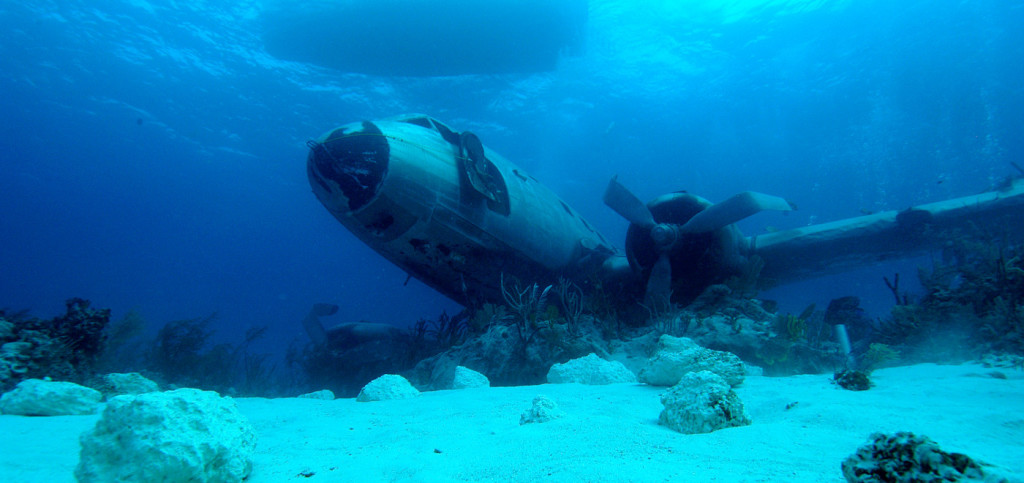 This Bahamian area consists of a series of small islands and cays. These include some famous and some not so well known. A few include Green Turtle Cay, Gorda Cay, Great Abaco, Little Abaco, Man-O-War Cay, Treasure Cay, Elbow Cay, Stranger's Cay, Walker's Cay, Sandy Point, Mores Island, No Name Cay, Great Guana Cay, Lubbers Quarters Cay, Lynyard Cay, Great Stirrup Cay, Manjack Cay and Unbrella Cay.
---
The chain of islands and cays stretches over 120 miles in length. This is really a secret gem for scuba diving and snorkeling fanatics. The Abacos barrier reef is the 3rd largest in the world. The entire span provides access to outer reefs as well for those that want to scuba dive a little deeper.
---
Abacos Bahamas Best Dive Sites
Learn more about these popular scuba diving and snorkeling spots. Where available, the list will also include Latitude and Longitude GPS coordinates.
Fowl Cay Preserve
Lat: 26° 38.079′ N, Lon: 77° 02.817′ W
Lat: 26° 38.23′ N, Lon: 77° 02.31′ W
Depth: ~ 33 ft to 98 ft
It is a 3 square mile reserve, located North of Man-O-War Cay with an abundance of marine sea life. It is accessible out of Marsh Harbour.
Sandy Cay Preserve
Lat: 26° 23.87′ N, Lon: 76° 59.31'W
Has nice wall dives.
The national preserves and parks provide views of habitat, fishes and sea life that you might not see in such abundance, outside of these underwater protected zones. They are also home to swim through caves and large reef structures.
The Towers
Located Northeast of Marsh Harbour along the outer reefs. The reef structure is situated between Fowl Cay and Man-of-Way Cay.
The USS Adirondack Wreck
An historic Civil War gunboat that sank on a reef near Man-O-War Cay. It is an old sunken ship in about 30 ft of water with its canons preserved and exposed.
Manjack Cay Patch Reef
Lat: 26° 51.137′ N, Lon: 77° 24.016′ W
Depth: ~ 30 to 40 ft.
Snorkeling and scuba diving spot, a natural reef formation teeming with corals, sea fans and fishes.
This video is crisp and refreshing. Watch as this green sea turtle swims along for the camera to view. Amazing!
Mermaid Reef
Mermaid Reef is a great place for beginners. Located in the Sea of Abaco, near Marsh Harbour, Bahamas eastern shore. It is accessible by boat or car, because it is accessible from the shoreline. A great place for snorkeling.
Blue Holes of Abaco
The limestone formations have provided deep sapphire blue water holes around the islands. Some can reached depths of 300 ft.
Hole in the Wall
A popular diving spot located at the southernmost Great Abaco Island.
Great Abaco Island Dive Map and Reef Creatures ID Guide
For a small price you can have a wealth of information at your fingertips. A great guide for anyone who is planning on visiting and exploring the underwater beauty around these Bahama Islands.
Bahamas – Great Abaco Island Dive Sites and Reef Creatures Map Electronic Franko Maps Fish ID Card and Map
&
Where is the Abacos Islands, Bahamas Located?
Map of the Bahama Islands
From this picture you can see the Abacos Islands in the upper Northeast. It is located East of Grand Bahama.

Diving Abacos is truly a destination to be on your short list of underwater adventures. Which spot is your favorite?
---
---