The 2017 Red Snapper season for the Gulf of Mexico in Federal Waters has been extended. On June 14th, dramatic changes to this years fishing season was announced for the 5 states across the Gulf.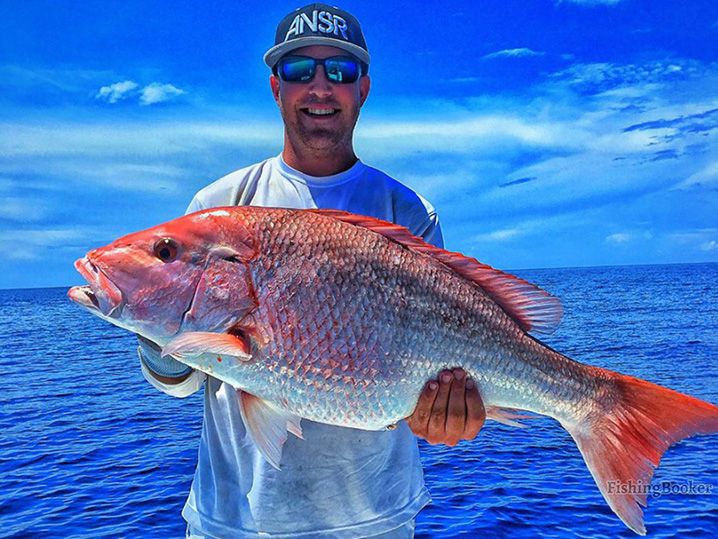 ---
Now for the states of Florida, Alabama, Mississippi, Louisiana and Texas, fishermen will have an additional 39 days to fish, catch and keep red snapper caught in Federal waters.
---
See your state conservation committees for fishing dates and regulations in state waters.
Red Snapper Season Gulf of Mexico – Federal Waters
If you enjoy fishing a little further offshore, then these date changes will interest you. Gulf of Mexico anglers will be able to harvest red snapper longer than has been allowed in several years.
Update: June 14, 2017
The additional 39-day federal red snapper season begins on Friday, June 16, 2017, across the Gulf of Mexico. The additional fishing dates will include Fridays, Saturdays and Sundays each weekend, from June 16 through Monday September 4th.
A few special days also include Monday 7/3 and Tuesday 7/4, and Monday 9/4/17.
The revision was announced by the U.S. Department of Commerce and impacts all five states across the Gulf of Mexico. The original season had been announced by NOAA fisheries for a very short three day season, June 1 – 3.
Thankfully, the fishing dates have been changed and extended.
This is the longest season since 2013.
This extension to the number of fishing days you are allowed for red snapper is great news for many fishermen.
This tasty game fish species is coveted by recreational anglers for its beauty, tenacity and table fare quality. Go catch your limit and cook some up for family and friends.
Resources:
Florida – Major Expansion of Federal Red Snapper Season Benefits Gulf Coast.
Get out there and catch em' while you can.
---
---