At the Alabama/Florida line is a wonderful area of water where many locals and visitors like to boat and fish. Here is a listing of some of the Perdido Bay fishing spots with gps coordinates, waypoint location and reef information.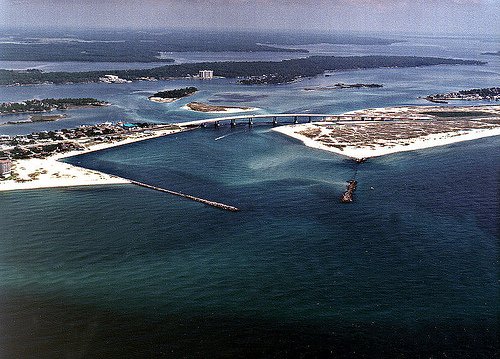 The area covers a horizontal stretch of approximately 16 miles, and has many areas for fishermen and boaters to enjoy.
---
Since these bay waters traverse both states of Alabama and Florida, make sure you have the proper fishing licenses to ensure a hassle free experience during your day.
---
Perdido Bay Fishing Spots
GPS Coordinates – Latitude and Longitude Numbers
The next time you are fishing in the area, try these artificial reefs.
Here are 4 reefs constructed by the Alabama Marine Resources Division, AMRD, and reside within Alabama state waters.
Bayou St. John Reef
Lat/Lon: 30° 17.584'N, 87° 31.898'W
Ono Island Reef
Lat/Lon: 30° 18.115'N, 87° 29.445'W
Rockpile Reef
Lat/Lon: 30° 20.015'N, 87° 29.908'W
Ross Point Reef
Lat/Lon: 30° 19.386'N, 87° 30.700'W
More Places to Fish
Other publicly available waypoints and location numbers that may be worth checking out.
Perdido Pass Bridge: 30° 16.681'N, 87° 33.212'W
Arnica Bay Spot: 30° 18.910'N, 87° 31.681'W
Wreckage: 30° 19.051'N, 87° 31.01'W
From the Beach and Shoreline
Perdido Key Bridge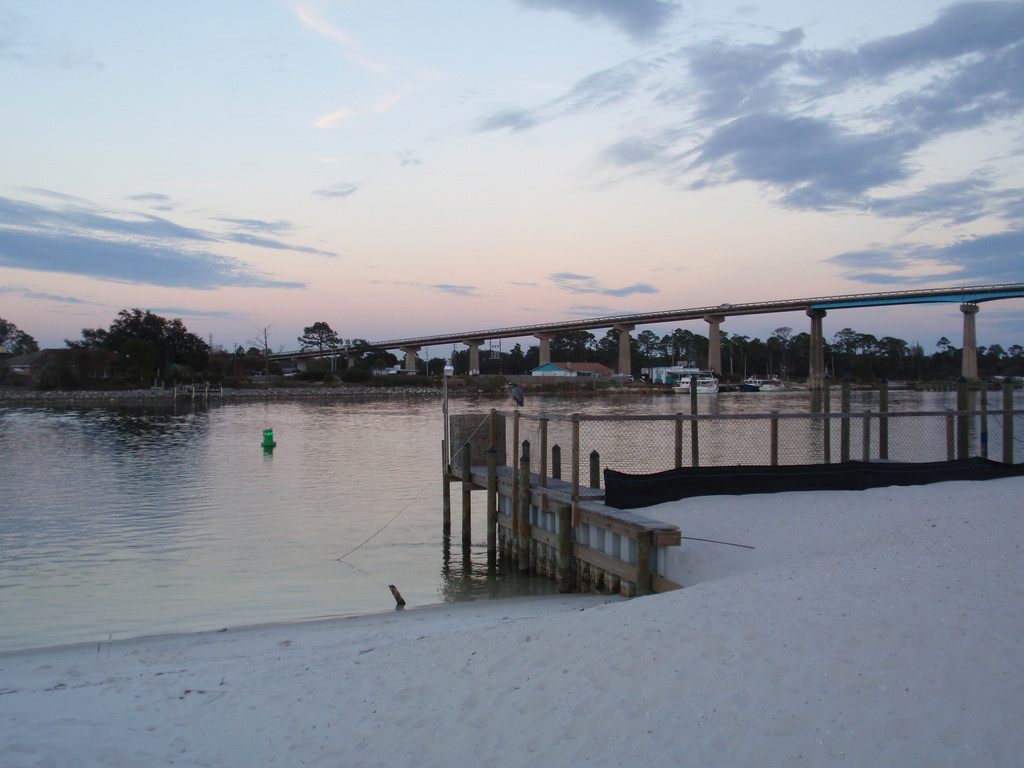 Fish the pilings of the bridge from a boat, or wade fish from the nearby shorelines.
Perdido Key State Park
It is a 290 acre state park located on this quaint barrier island. It is located at 15301 Perdido Key Dr, Pensacola, FL 32507. Phone number is 850-492-1595.
There are many places to slip into and fish from the beach. One good place to try is within the Perdido Key State Park. Wade fishermen can expect to catch several different fish species, depending upon the time of the year. Catches can include flounder, speckled trout, redfish, ladyfish, spanish mackerel and more.
There are many areas to explore. Try fishing with both live bait and artificial lures to see what they are hitting best.
Everyday brings a new experience. Just get out there and start fishing. You will soon find your own hotspots.
---
---