Drift diving the Jupiter Ledges in Southeast Florida is a favorite dive spot for scuba enthusiasts. See below for GPS coordinates latitude and longitude and get ready for a great drift dive. Experience shear walls and a diverse amount of sea life.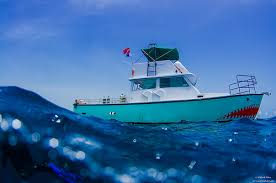 Jupiter Ledges GPS Coordinates Location
The popular drift diving spot in Palm Beach County, FL, is located approximately 3 miles South of Jupiter Inlet.
---
Once in the water, you will enjoy the dramatic shear wall relief of 10 to 20 feet in some spots.
---
Latitude: 26° 56.778′ N, Longitude: 80° 01.349′ W
Lat: 26° 56.401′ N, Lon: 80° 01.270′ W
Depth: ~ 60 to 75 ft
If you enjoy serious drift diving, then Jupiter, Florida is place you want to experience. It is blessed with a series of great ledges for scuba dive drifting.
Be alert for quick tide changes in direction and intensity. It can change very fast.
Drift Diving the Jupiter Ledges
When the visibility is good, you will be able to appreciate the size and scale of the various ledge formations. Keep looking all around you, because you never know what type of fish you will see.
Video: Drift Diving Jupiter Deep Ledge with Bull Sharks
This is a short but neat video. These scuba divers are among several bull sharks that are cruising the ledges. You never know what type of sea life you will encounter. There are various diving charter outfits such as Jupiter Dive Center to get you in the water.
The current flows across these ledges at a brisk pace. It is important to follow proper safety protocols at all times. Tidal flow can change intensity at a moments notice, so stay safe.
---
---